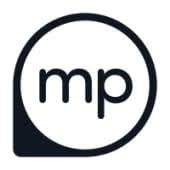 After learning we needed to perform a complete migration from Microsoft to Google Workspace, I prepared myself for weeks of lost time and the inevitable mistakes and setbacks that come with working outside of one's comfort zone. But after contacting Transend, I had complete confidence in their process. The migration went off without a hitch, just as they had promised. They worked patiently through our internal snags, kept us in the loop the whole time, and finished the job ahead of schedule. Pros all the way through; I received positive feedback from my team, and the process was smooth and easy.
Brent Butler
Masterplans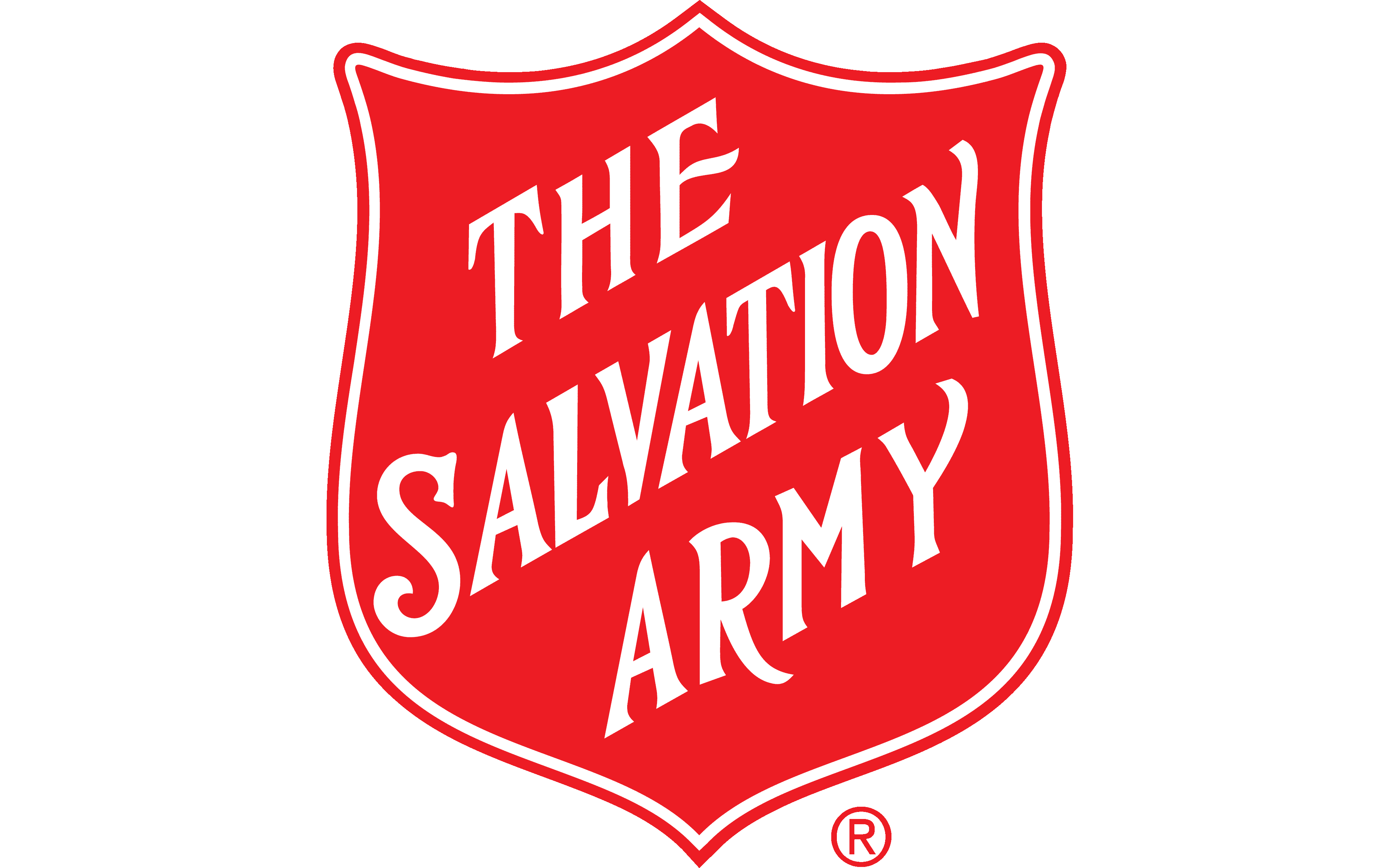 The professionalism, knowledge, and accessibility of our Transend team was second to none. I've been in IT for 27 years, and our project with Transend was easily the smoothest software project I've experienced. As we discuss current and future projects, we find ourselves comparing other vendors to Transend. You've become the standard for excellence to which we now hold our other business partners. I hope I have the opportunity to work with Transend again in the future!
Michael Baker
Salvation Army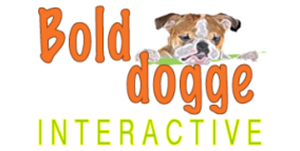 After 10 years with Microsoft, we decided to switch to Google Workspace. After a few failed attempts to migrate the mailboxes ourselves, we cut our losses and asked Transend to perform the porject for us. Everyone at Transend was quick to assist and get our data migrated without a hitch. They were professional, efficient and provided tremendous value. They saved us countless hours and we had zero down time during the migration. I highly recommend the team at Transend!
Julie Olson Rachlin
Bolddogge.com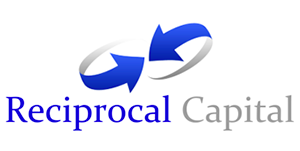 Reciprocal Capital partnered with Transend to migrate legacy email and documents as part of a broader server upgrade. Transend successfully completed the project on-schedule, and their excellent communication along the way provided real peace of mind. I can't recommend their services highly enough.
Mike Alfano
Reciprocal Capital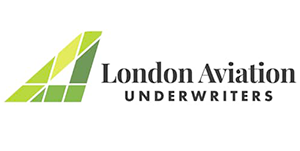 Our company was facing a series of challenges by undertaking our email migration. With the clear planning, guidance, and execution of Transend's team the project was painless. Several of our users have large and rather older data profiles which were easily brought to Microsoft 365. We couldn't be happier with our experience provided by Transend. I heartily recommend the migration service.
Thomas Breuler
London Aviation Underwriters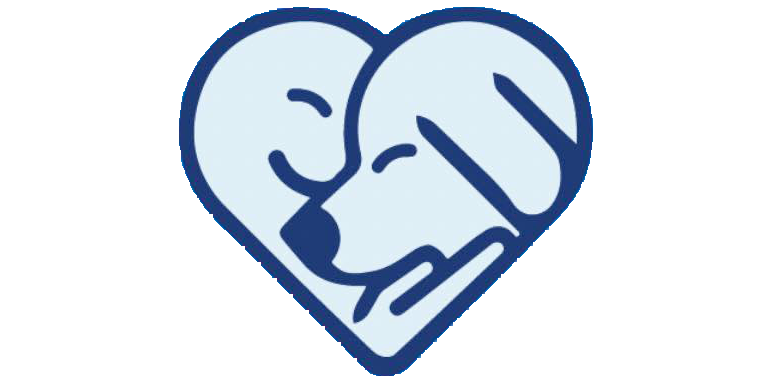 Run! Don't walk to partner with Transend if you are considering moving to a new email platform. Our first email migration we did ourself was a nightmare, so the second time we prepared by partnering with Transend. They delivered as promised and provided clear communication during the process! All our email folders and messages were migrated quickly and cleanly!
Angelica Steinker
Courteous Canine, Inc.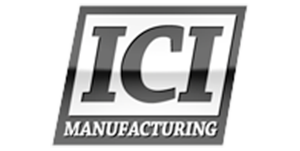 We were extremely impressed with the results of our Google-to-M365 migration. We spent over a year looking into solutions to migrate email accounts with 15+ years of email history. After initially talking with Transend we were skeptical about how simple they made the process sound. We delayed our decision due to these concerns, not truly believing it could be pulled off without major problems or some downtime. However, Transend was confident in its process and technology…and proved it! Zero downtime. Zero issues. We couldn't have hoped for a smoother process!
Duane Needham
ICI Manufacturing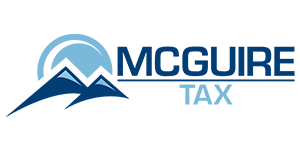 After years of problems with my email provider (random sent emails were not received by my clients) I decided it was time to switch hosts. So I started looking locally to find someone that could help me with the migration. With no luck locally, I decided to give Transend a chance. This decision turns out to be one of the best decisions I have made for my business! Their engineering team made the process so easy and pain-free. Transend migrated our email to M365 and it's been working flawlessly ever since. If you're looking for a company to handle your email migration, I highly recommend Transend – they'll cover the entire process!
Darin McGuire
McGuire Tax

We're a small company with no IT staff, and thanks to Transend our migration from Microsoft 365 to Google Workspace was extremely smooth. The process was very organized with clear instructions as to what we needed to provide and what to expect. Timely communication took place when we did have questions. I highly recommended Transend's migration services.
Mike Davis
Wildling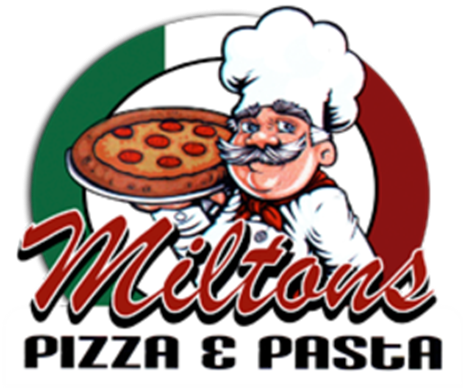 The project team at Transend provided a great service when migrating our data. It was a very easy, painless and successful process to transition our mail environment to Google Workspace.
Jeff Janik
Milton's Pizza & Pasta

Transend provided us with well-defined project steps, quickly assisted with any questions or issues, and kept us informed on each step as we worked through the process. The post migration "Go Live" Support was valuable in helping resolve any issues that surfaced after the migration was complete. Transend owned the project through completion quickly and carefully. If I had known about Transend a year ago I wouldn't have waited so long to migrate!
Stephen Ceasar
FDR Services Corp.

Transend's technical abilities and customer service are fantastic. They accomplished in two days what I failed to do over weeks. Their knowledge and tools made for a quick and easy migration from Google Workspace to M365. They even worked late to meet a tough deadline. I highly recommend Transend, and their pricing is extremely reasonable, even for a non-profit like us!
Emily Perkins
Leadership Council for Women in National Security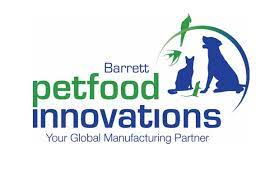 The transition from Google to Microsoft 365 went extremely smoothly with a successful completion. The communication was great, and it has resolved all the issues we were experiencing with the source platform. We appreciate everything Transend's team did for us!
Erick Holland
Barrett Petfood Innovations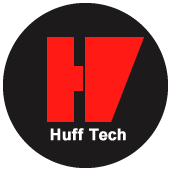 Transend moved our client from Google to M365, and the process was as smooth as I could imagine. I have used Transend's products before, but this was the first time I have used their services, and the project was completely painless! All data was successfully migrated and all we had to do was make the requested DNS changes (which Transend will do if requested). I will definitely be using Transend again in the future for any of our migrations. We have never had anything but excellent service from Transend!
Josh Cofer
Huff Technologies

Working with Transend to perform our email migration was an absolute blessing! Our dedicated Project Manager and engineer went above and beyond our expectations. We initially ran into numerous problems with our setup that were caused by another IT admin, but Transend architected and implemented a quick and effective solution allowing us to successfully migrate all data and transition to Microsoft 365 on schedule. I highly recommend Transend if you're looking for a team of experts to get the job done no matter what transpires along the way.
Chief Technical Officer
Dynamique Capital Advisors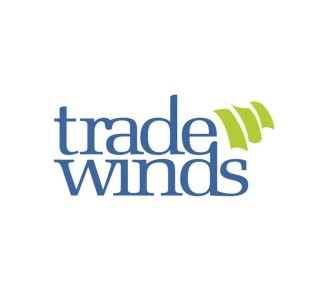 Transend provided a clear path for our migration from a legacy IMAP email hosting provider to Google Workspace. The process was made simple for us, the migration was performed flawlessly, and when we had questions our engineer was there to help. We couldn't have asked for a better experience!
Kevin Gates
10 Tradewinds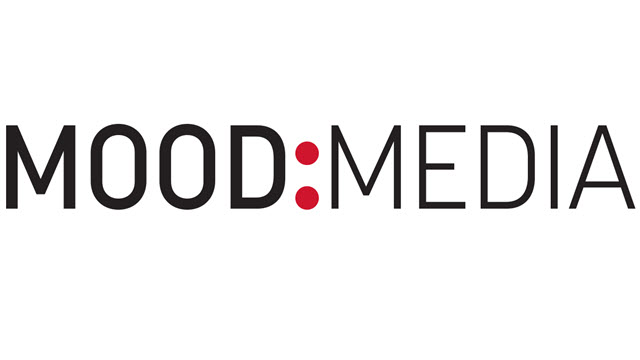 Our primary concerns in advance of a potential migration were user data and email retention, with minimal user impact during and after the migration. Transend was able to meet those objectives and exceed our expectations. The migration was executed quickly and smoothly, with no downtime whatsoever!
Additionally, communication from our Project Manager was excellent. She is a knowledgeable engineer, easy to work with, and has excellent technical AND communication skills. She has a customer-centric, pleasant demeanor while possessing SME knowledge. This is definitely appreciated, as I have worked with many engineers in the past, and rarely do they combine those skills. She even jumped on a call after working hours to quickly advise me on a cutover issue we didn't understand.
We were able to meet our objectives on target and on time, with a minimal user impact!
Luis Rincon
Mood Media

Transend's expertise and exceptional project management made the entire migration process effortless. They delivered a seamless transition, preserving all of our data and ensured zero disruptions. We highly recommend Transend for anyone seeking top-notch email migration services. Thank you!
Erica Lewis
Amplify Resources Group

I wish I had hired Transend for my migration project months ago. They were a pleasure to work with and the migration process was smooth from start to finish. My Project Manager was great, everything was seamless. I'm very pleased with the service, communication, and end result!
Nick Smith
In Bloom Flowers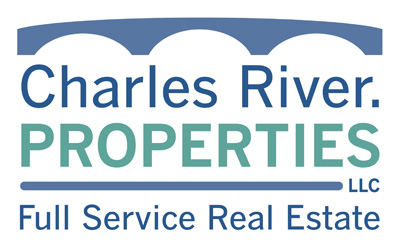 Transend's service was beyond excellent in all areas! My project manager's technical skills, communication and professionalism were outstanding from the very start through completion. I can recall only a handful of business relationships and projects that were managed this well. Thank you!
Charles O'Neil
Chares River Properties
Transend made the impossible seem seamless. And our engineer was informative, compassionate, and patient, making an otherwise stressful and opaque experience easy. Before I knew it, the process was complete, and my team was barely aware of the work done.
Kristin Nienhuis
CTRL Therapeutics

Transend's expertise and professionalism were evident throughout the entire process. Our Project Manager demonstrated a deep understanding of the project complexities, and their attention to detail ensured a smooth transition despite many irregularities our environment presented. Watching Transend successfully perform our migration to Google Workspace was a pleasure!
Susan Fixsen
Pacific Oak Homes
Frequently Asked Questions
Included Services
Express Migration Services include the following services within the Scope of Work:
Onboarding
Dedicated Project Manager & Engineer
Secure access to a dedicated Project Portal
Guidance obtaining onboarding credentials
Define project plan
Setup & Configuration

Configure dedicated Migration Farm in secure AWS cloud
Prepare target platform

Register domain(s) in target
Provisioning services (Advanced Project Type only)

Build and validate migration software configuration
Prepare admin or end-user authentication; confirm connectivity to source/target environments
Confirm DNS cutover date ("Go Live") and migration schedule
Transition to target environment

Pre-migrate data in advance of cutover
Update DNS records to support mail flow into and out of the target environment ("Go Live")

MX records; TXT for Sender Policy Framework (SPF); Autodiscover

Perform data migration from source to target, including delta jobs
Confirm results; remediate migration errors
Post-Migration Support (Managed Help Desk)

User Support – L1 or L2 support to Users covering platform access and usage

Online access
Local desktop client (Outlook)
Mobile devices (native app, iOS, Android)

Administrator (IT) Support – Guidance to administrators related to management features
Training Materials – online Help Center with feature-based information and guidance

User Help Center
Admin Help Center
General Details
Just because we're migration experts doesn't mean we expect you to be! Express Migration Services are designed to support all types of users and organizations, including those with limited technical skills.
Your Project Manager will guide you through providing Transend with requested deliverables, which usually include:
Admin credentials to the source and target platforms
User List
If necessary, DNS registrar credentials
If admin credentials cannot be provided, end-user passwords will be required.
Once we have the requested credentials, we perform all the work from there.
We will ensure all considerations are addressed so there is no downtime or disruption to end-users, and your transition to the new environment is seamless and hassle-free!
Once Express Migration Services are purchased, Transend can started right away!
All Customers will receive an invitation to their dedicated Project Portal within 1 business day. Within that Project Portal will be all relevant information and guidance needed to get started.
Most projects can be completed within a few days from the date migration processing begins, although the number of accounts and amount of data in scope impact the timeline.
Your dedicated Project Manager and Engineer will be ready to begin right away, and with robust scalability and rapid throughput capabilities, Transend's optimized technology supports a quick turnaround!
Cutovers are when you officially transition to (or "Go Live") in the new platform, and all new incoming mail is routed to the new platform. Transend will communicate all relevant considerations leading up to the cutover, and will let you schedule a cutover date that meets your needs.
If Transend performs the cutover (Transend updates DNS records):
Monday – Thursday (12:00pm – 4:00pm US – Central Time).

Migration processing will begin immediately after confirming mail flow into the target.
If Customer performs the cutover (Customer updates DNS records):
After Transend receives confirmation from Customer the DNS cutover has been performed and email is flowing into the target, Transend will begin migration processing immediately during normal business hours.
Custom Cutovers
If Customer has a need to cutover at a different day/time than is provided, please view the options for Custom Cutovers.
All Transend engineering resources and personnel are based in the United States. Transend has offices in every US time zone.
All projects include a Post-Migration Support period called Managed Help Desk.
Managed Help Desk:
Depending on your Project Type, you will receive either 2-weeks (Advanced) or 1-week (Standard) of post-cutover support to Users and Admins via phone, email, and remote screen share, as necessary.
User Support – L1 or L2 support to Users covering web-based platform access and usage
Administrator (IT) Support – Guidance to administrators related to management features
Training Materials – online Help Center with feature-based information and guidance

User Help Center
Admin Help Center
Unless you selected an archive as your source or target, archives can be migrated as separate (add-on) projects.
Supported archives include:
Online archives (i.e. M365 In-Place archive)
Archives stored on a network share
Locally stored archives (i.e. PST or NSF files stored on a user's workstation)
The following Terms & Conditions shall apply to all Express Migration Services defined in a proposal provided by Transend or purchased through the Transend website (together with the purchase details, the "Agreement"). Transend will provide the Transend Services ("Services") to Customer as defined during purchase on the website or through a proposal and in the FAQs defined on Transend's website (together the "Scope of Work").
1. CUSTOMER RESPONSIBILITIES
1.1 Provide administrative access to all physical, virtual and logical systems required for migration (as requested).
a) If administrative accounts that support end-user authentication cannot be provided, provide end-user passwords for accounts to be migrated. Note: If Google Workspace is in scope and an admin account cannot be provided, additional fees will be required, as Google Workspace only allows one account to be migrated at a time with end-user credentials.
b) Transend can only migrate what it can read through admin authenticated API's.
c) If Customer's source platform does not support a direct migration of select data types (i.e. IMAP does not support calendars, contacts or tasks) or direct access to the message store (due to encryption or otherwise), Customer is to provide Transend with an export of these data types in a file format Transend supports for migration (requires Advanced Project Type).
1.2 As necessary, ensure all recommended Performance Guidelines / System Requirements are met.
1.3 Customer has represented an accurate amount of user accounts to be migrated. Any differences from those totals shall result in the following additional fees:
a) Each additional mailbox and/or file repository above the amount specified in the Scope of Work is $35.00 per account.
b) If any accounts have more data than Standard Project Type allows (50 GB/account), Customer must upgrade to the Advanced Project Type.
c) If Customer purchased the Advanced Project Type and has accounts with more than 100 GB of data, each additional GB beyond 100 GB is $10.00 per GB.
1.4 Customer shall provide accurate credentials in the User List.
a) If any account credentials are identified as inaccurate once the migration has been initiated (due to bad credentials, account not provisioned or licensed, passwords changed, etc.), those accounts will be skipped during the initial migration. Transend will notify Customer about the specific accounts that require remediation. When Customer provides updated credentials Transend will re-attempt to migrate the skipped accounts. If a 3rd attempt is required, the skipped accounts can be migrated by Transend (after account problems are resolved by Customer) but will require additional fees.
b) Any accounts that fail Transend software validation (in source or target) will not be migrated as part of the original migration and may require additional fees to migrate as a follow-up migration if not remediated promptly.
c) Any accounts that Customer defines in the User List that are not provisioned or licensed in the target will be provisioned and/or licensed by Transend.
1.5 Any requested services that are not defined in the Scope of Work may require additional fees.
1.6 Any custom or specific preferences related to data fidelity or otherwise that require Transend to update its software configuration beyond the "out of the box" configuration must be communicated to Transend prior to migration processing. Any preferences communicated to Transend after migration processing has begun that requires a rerun or remediation will result in additional fees.
1.7 Any requested deviation from Transend's 3-stage or Single-pass migration methodology requires an Amendment that may also require additional fees.
1.8 All target mailboxes and/or drives must include enough storage capacity for the amount of source data to be migrated into the target account. Any remediation required due to errors generated from lack of target storage could result in additional fees.
1.9 If a file migration is in the project's scope, it is Customer's responsibility to recreate file and/or folder permissions and shortcuts in the target after the file migration has completed. Transend's default file migration software does not migrate or provision file/folder permissions or shortcuts.
1.10 If an optional organizational file migration is in scope (Google Shared Drives, Microsoft SharePoint, Local File Share) Company must set up and configure the target Shared Drives or SharePoint site document libraries prior to migration.
1.11 If Transend is unable to connect Customer's domain in the target tenant, Customer must resolve issues preventing the domain from being added. Any support required of Transend to help resolve domain registrar issues may require additional fees. Domain registrar issues include, but are not limited to, issues relating to domain ownership or authorization, domain registration in another tenant, and domain transfers between DNS registrars.
1.12 If the Standard Project Type is selected, it is Customer's responsibility to provision all required target objects and properties. If the Advanced Project Type is selected, Transend can provision "cloud only" objects and properties if the source and target platforms are supported by Transend's provisioning tools.
1.13 Customers with user settings in the source platform set to a language other than English must ensure the target platform is set to the same language as the source prior to migration. If user settings in the source and target platforms are set to different languages, folder duplication (in different languages) will likely occur. It is Customer's responsibility to communicate all non-English considerations to their Project Manager during the Setup phase. If Customer wants to confirm folder names are created in the target as expected during migration, Customer may request an optional Pilot Migration to be performed. Additional fees are required to perform an optional Pilot Migration, or remediation due to source and target platforms being set to different languages.
2. GENERAL PROJECT DETAILS
2.1 It is assumed all source accounts in the migration scope reside on a single source tenant unless it's specifically defined otherwise in Supplemental Terms & Conditions. If accounts in the migration scope are hosted across multiple source tenants, or will be migrated to multiple target tenants and it is not communicated to Transend prior to purchase, additional fees may be required.
2.2 Any migration functionality that is not advertised by Transend cannot be expected to be performed unless specifically identified in the Scope of Work.
2.3 Any specific data fidelity requirements that are not supported by Transend software are not supported as a service without advanced notice and/or custom development services.
2.4 All timelines and expected project completion dates are estimates only and can change at any time.
2.5 Customer may reschedule a cutover that has already been scheduled and confirmed by Transend without additional fees as follows:
a) Customer provides Transend with no less than 24 hour advanced notice of intent to reschedule.
b) Customer reschedules cutover to a date within 2 business days of originally scheduled cutover.
2.6 If Customer reschedules the cutover with less than 24 hour notice, or to a date beyond 2 business days from the original cutover date, a $250 reschedule fee will be required. Any cutovers rescheduled to beyond 1-week form the original cutover date will require additional fees to be defined by Transend.
2.7 Any special considerations that need to be accounted for related to encrypted data require the Advanced Project Type. Transend may not be able to migrate encrypted data.
2.8 If Customer is migrating to Microsoft 365 and does not already have a Partner of Record assigned to its tenant, Transend shall register itself as Customer's Microsoft Partner of Record.
2.9 Any project delays caused by Customer once the project has started may result in the project going into dormant status, with additional fees required to resume the project when Customer is ready. Your Project Manager will notify you when your project is at risk of going to dormant status. Restart fees for projects that are in dormant status are equal to 15% of the project cost, with a minimum of $300. If an optional Pilot migration has begun or the project is in the Production phase, additional fees may be required. After a project has been in dormant status for 60 consecutive days it will be closed out as completed. Any potential resumption after that date would be considered a new project which would require project initiation fees in accordance with Transend's current listed price.
2.10 If Customer delays providing Transend with requested credentials by 30 or more days after project initiation, additional fees may be required (due to pricing changes or other considerations) once Customer is ready to resume the project.
2.11 When migrating from Google Workspace (even when migrating to another Google Workspace tenant), Google proprietary formats (Docs, Sheets, etc.) will be converted into Microsoft equivalents.
2.12 File migrations include files that are 1) In the user's drive, 2) are Regular files or Google Docs Editors files, 3) owned by the user being migrated. Unless specifically defined otherwise, files are migrated via an Export-import copy process. Files in source user drives (OneDrive/My Drive) are migrated to target user drives and files in organizational drives (SharePoint/Shared Drives) are migrated to target organizational drives.
2.13 If Managed Help Desk is included in your Scope of Work, coverage is for 1 week post-cutover for Standard Project Types, and 2 weeks post-cutover for Advanced Project Types. Each week includes up to 10 hours of support. Support is provided M-F, 9:00am – 5:00pm (Central). Response time is not to exceed 24 hours from inquiry, and usually is significantly sooner. Includes support of Microsoft 365 and Google Workspace email-related services. It does not include support of issues outside of the target messaging platform.
Each Managed Help Desk period includes remediation support, as necessary. Any required troubleshooting or remediation related to migrated data is to be performed after the entire data migration has completed. It is Customer's responsibility to report specific errors that require a fix during the Managed Help Desk period. If migrating to a cloud-based platform (i.e. M365, Google Workspace), reported issues must be from viewing data online and not in a locally installed application (i.e. local Outlook). Any troubleshooting, remediation or follow-up services requested after the Managed Help Desk period has expired will likely require additional fees.
2.14 Any changes to the User List after Transend has validated credentials and defined the Setup phase as Completed may result in project delays and/or additional fees.
2.15 Pricing for projects with multiple users migrating to or from personal/consumer accounts that don't allow basic authentication (i.e @gmail.com) will require custom pricing.
3. OUT OF SCOPE
3. The following services are not included in the general Scope of Work unless specifically selected as an Optional Service:
a) Provisioning objects and properties in a local directory (i.e. Active Directory)
b) Migration of local email archives (i.e. files stored on local workstations) or archives stored in 3rd party archiving solution (i.e. Enterprise Vault, Barracuda). However, if you selected a local file (PST, NSF or otherwise) as your Source platform, then those archives are included in your Scope of Work.
c) Migrations between Exchange and Microsoft 365 when a 2-way sync with local AD is configured, requiring a hybrid migration approach (please Contact Us for an Enterprise Professional Services proposal).
d) Pilot migration or testing
e) Migration of end-user preferences (i.e. custom mail rules, policies, etc.)
f) Preservation of structured conversation threads
g) Purchasing/licensing target tenant, subscription or user accounts
h) Transferring a DNS domain from one DNS registrar to another
i) Email and calendar co-existence
j) Software enhancements
k) Migration of data from/to Google Collaborative Inboxes
l) Migration of files stored in organization drives (i.e. Google Shared Drives or Microsoft SharePoint)
m) Mail routing with 3rd party integrations (beyond DNS records)
n) Advanced configuration (i.e. local directory, directory sync, hybrid identity/migration)
0) Configuration of local desktop clients (i.e. Outlook)
p) Consulting services related to planning or additional service needs.
3.2 Transend cannot migrate corrupt files or folders.
3.3 Any of the above referenced services (or any others not listed) can be added to the Scope of Work for additional fees, or as an Enterprise Professional Services engagement.
4. CONFIDENTIAL INFORMATION
4.1 In the course of performing the activities contemplated by this Agreement, each party may disclose Confidential Information to the other party. The party disclosing Confidential Information is the "Discloser", and the party receiving the Confidential Information is the "Recipient". "Confidential Information" is information which is: (a) marked as "confidential" and disclosed in writing or in a visual presentation which is marked as "confidential", or (b) disclosed orally and identified as confidential at the time of disclosure and then described in detail and designated to show its confidential nature in a written message sent to the Recipient within thirty (30) days after disclosure, or (c) email data belonging to Customer, the identity of Customer users and administrators, and (d) the terms and conditions of this Agreement. Confidential Information shall not include and nothing in the Agreement shall prohibit or limit either party's use or disclosure of information (including but not limited to ideas, concepts, know-how, techniques, and methodologies) that is: (i) known to or in the Recipient's possession prior to receipt of Discloser's Confidential Information, (ii) publicly (or become publicly) know or readily ascertainable through no breach of this Agreement by recipient; (iii) is rightfully received by the Recipient from a third party without a duty of confidentiality; (iv) disclosed by Discloser to a third party without a duty of confidentiality on/the third party; (v) is independently developed or learned by Recipient, or (vi) disclosed by Recipient with Discloser's prior written approval.
4.2 Discloser is providing its Confidential Information to the Recipient solely relating to its performance under this Agreement, and those other parties with whom Recipient has written confidentiality agreements imposing confidentiality obligations no less restrictive than those contained in this section.
4.3 From the time Recipient receives Discloser's Confidential Information until two (2) years after the termination of this Agreement, (the "Protection Period"), Recipient will protect the confidentiality of Discloser's Confidential Information by using the same degree of care, but no less than a reasonable degree of care, to prevent the unauthorized use, dissemination or publication of the Confidential Information as Recipient uses to protect its own confidential information of a like nature. At the end of the Protection Period, Recipient's obligations end.
4.4 If Recipient is required to reveal Discloser's Confidential Information under a subpoena, court order or other operation of law, Recipient will provide, to the extent permitted by applicable law, reasonable prior notice to allow Discloser a reasonable opportunity to obtain a protective order.
4.5 Each Party warrants that it has the right to make the disclosures under this Agreement. EXCEPT AS SPECIFIED IN THIS SECTION, THE DISCLOSER PROVIDES CONFIDENTIAL INFORMATION "AS IS" WITHOUT WARRANTY OF ANY KIND.
5. PROCESSING OF CONFIDENTIAL INFORMATION
5.1 Transend shall only process Confidential Information for the purposes of fulfilling its obligations under this Agreement and shall not process, transfer, modify, amend or alter any Confidential Information or disclose or permit the disclosure of Confidential Information to any third party other than in accordance with Customer's documented instructions.
6. TRANSEND PERSONNEL
6.1 Transend guarantees that it shall treat all Confidential Information as strictly confidential and that it shall inform all its employees and/or contractors engaged in processing Confidential Information of the confidential nature of such Confidential Information. Transend shall take reasonable steps to ensure the reliability of any employee and/or contractor who may have access to the Confidential Information, ensuring in each case that access is strictly limited to those persons or parties who need to access the relevant Confidential Information.
5.2 Transend shall ensure that all such persons or parties involved in the processing of Confidential Information have committed themselves to confidentiality or are under an appropriate statutory obligation of confidentiality.
7. SECURITY
7.1 Transend shall implement technical and organizational measures to ensure an appropriate level of security of Confidential Information. In assessing the appropriate level of security, Transend shall take account in particular of the risks that are presented by processing, in particular from accidental or unlawful destruction, loss, alteration, unauthorized disclosure of, or access to Confidential Information transmitted, stored or otherwise processed. The technical and organizational measures shall include in any case reasonable measures:
a) to ensure that the Confidential Information can be accessed only by authorized parties;
b) to protect Confidential Information against accidental or unlawful destruction, accidental loss or alteration, unauthorized or unlawful storage, processing, access or disclosure;
c) to identify vulnerabilities with regard to the processing of Confidential Information in systems used to provide Services to Customer.
8. INDEMNITY
8.1 Transend indemnifies Customer and holds Customer harmless against all claims, actions, third party or Supervisory Authority claims, losses, damages and expenses incurred by Customer and arising directly or indirectly out of or in connection with a breach of this Agreement by Transend.
8.2 Customer is not liable for any damage or cost, either by contract or tort, towards Transend, except in case of gross negligence or willful misconduct.
9. LIMITATION OF LIABILITY
9.1 IN NO EVENT SHALL TRANSEND BE LIABLE FOR ANY INDIRECT, INCIDENTAL, CONSEQUENTIAL, EXEMPLARY, SPECIAL, PUNITIVE OR SIMILAR DAMAGES ARISING OUT OF OR RELATED TO THE SERVICES. THE TOTAL CUMULATIVE LIABILITY OF TRANSEND ARISING OUT OF AND RELATED TO THE SERVICES WILL NOT, REGARDLESS OF THE NUMBER OF INCIDENTS OR CAUSES GIVING RISE TO ANY SUCH LIABILITY, EXCEED THE FEES PAID TO TRANSEND IN RESPECT OF THE SERVICES GIVING RISE TO THE CLAIM. THESE LIMITATIONS ON LIABILITY SHALL APPLY TO THE MAXIMUM EXTENT PERMITTED UNDER APPLICABLE LAW, REGARDLESS OF THE CAUSE OF ACTION OR BASIS OF LIABILITY (WHETHER IN CONTRACT, TORT OR OTHERWISE), EVEN IF ADVISED OF THE POSSIBILITY OF SUCH DAMAGES.
10. PAYMENT TERMS
10.1 If not purchased through the Transend website, upon receipt of a signed Agreement Transend will provide an invoice with payment due upon receipt of invoice. Transend requires proof of payment before project initiation.
a) Invoices can be paid with a company check, credit card/PayPal or wire transfer (in US dollars). Add USD $40 to the above price for wire transfer payment (the fees deducted by the banks). There is a 5.5% order processing/convenience fee for credit card or PayPal payments (fees deducted by our bank) that has likely already been included in your project cost.
11. MISCELLANEOUS
11.1 These terms and conditions shall be governed and interpreted for all purposes by the laws of the State of Nevada, U.S.A., without reference to its conflict of laws principles. Any dispute, action or proceeding arising out of or related to the services or these terms and conditions shall be commenced in the state courts of Nevada. Each party submits to the personal jurisdiction and exclusive venue of such courts, and waives any objections thereto.
11.2 During the period that Transend is performing Services under this Agreement and for a period of one year following the expiration or termination of this Agreement or project completion, Customer shall not, directly or indirectly through a third party, refer for employment, solicit, or offer employment to any Transend personnel, without the prior written consent of Transend.
11.3 Unless it explicitly states it in your Agreement, Customer is not to configure, operate, update, or use the Transend software at any time during the project. Any unintended consequences that result from Customer's access, usage or performance of Transend software during the project could potentially result in project delays and additional fees. Transend software is to be operated by Transend personnel only during your project.
11.4 Transend does not issue refunds on services engagements unless it is unable to fulfill its obligations. If Customer is unable to fulfill its obligations or the project becomes blocked due to a reason that is outside of Transend's control, Transend is not obligated to issue a refund, but may issue a partial refund at its sole discretion.
11.5 These terms and conditions, together with the Agreement, set forth the entire agreement of the parties and supersede all prior agreements and understandings, whether written or oral, with regard to the subject matter hereof, and may be amended only by a written instrument signed by both parties.