Provide log files to Tech Support
If there are problems for which you need assistance, you must collect log files and send them to Transend Support for review.
Go to the user migration details for the user in question. In the Jobs column, right click on the job number and choose Generate Debug Report.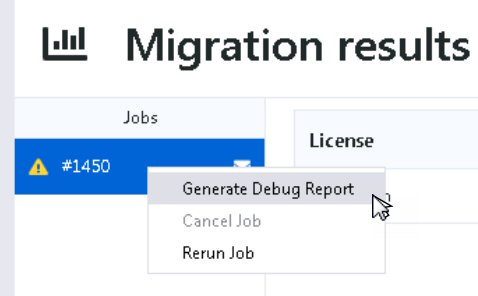 The default selection will capture all relevant log files from the program's components and user migration details. Click Package and Send or attach the zipped logs to an email and send to Transend Support for review.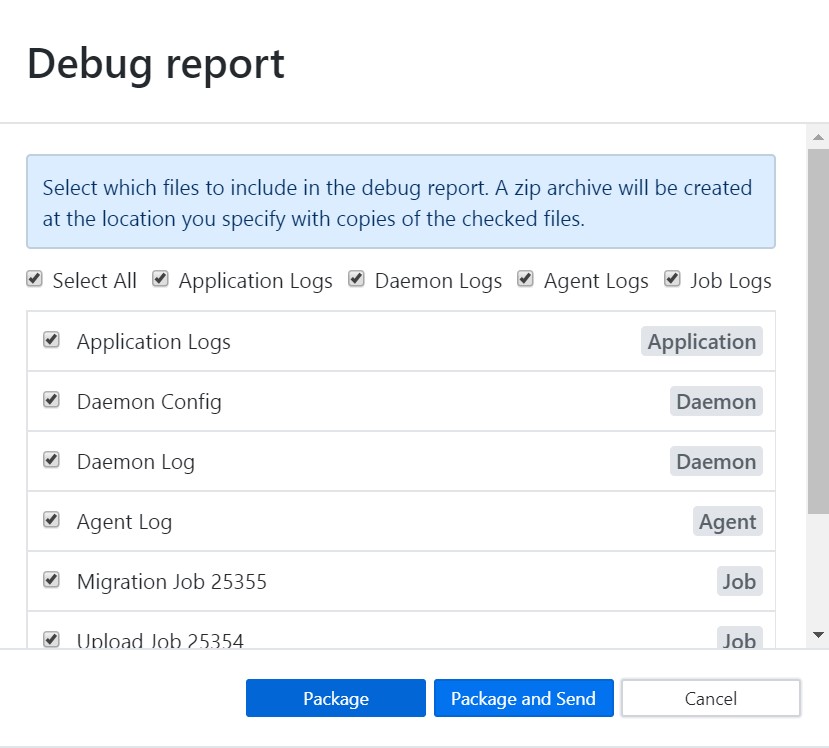 The resulting zip file will appear in your Downloads folder.
Email Transend Support with the zip file attached, along with a detailed description of the problem.