Home / Product Setup & Usage / Licensing
Enter License
Internet access is required for license key verification. If your network uses a proxy server then you may need to use the Proxy setting found in Advanced Options.
Entering License Information & Key
You will be given unique license information when you purchase Transend Migration Console. The license key is coded to the name and organization generated by Transend. If you need the name or organization issued differently please contact us.
To enter your license information for Production usage, follow these steps:
Select File > License from the main menu
Enter the Name, Organization and Key provided by Transend
Select Verify to confirm the information was entered correctly
Select Save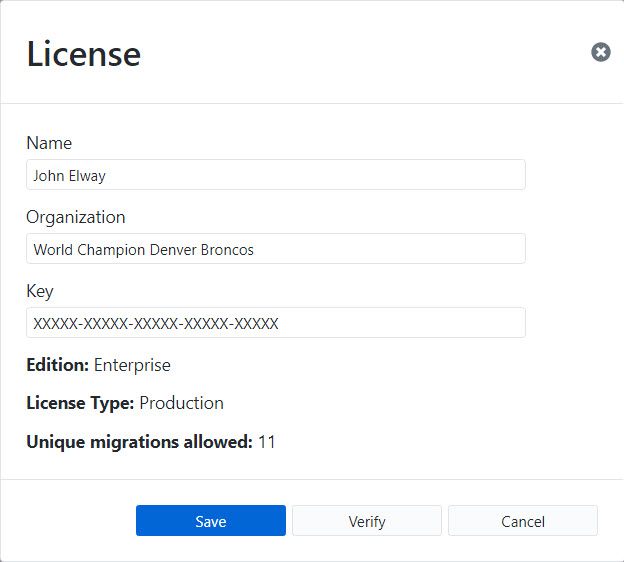 Caution:
Enter your license information exactly as listed in your registration document. All fields are case sensitive, and any leading or trailing spaces will result in an invalid license. It is recommended that you copy/paste from the registration text if it has been sent to you via email.
Upgrade from Transend Migrator
If you have an active Production license key for Transend Migrator or Transend Migrator Forensic Edition and are interested in upgrading to Transend Migration Console, please contact us. A new license key is required.