Home / Product Setup & Usage / Reporting
User Results
Click the View button next to any user to see more details about their individual migration job.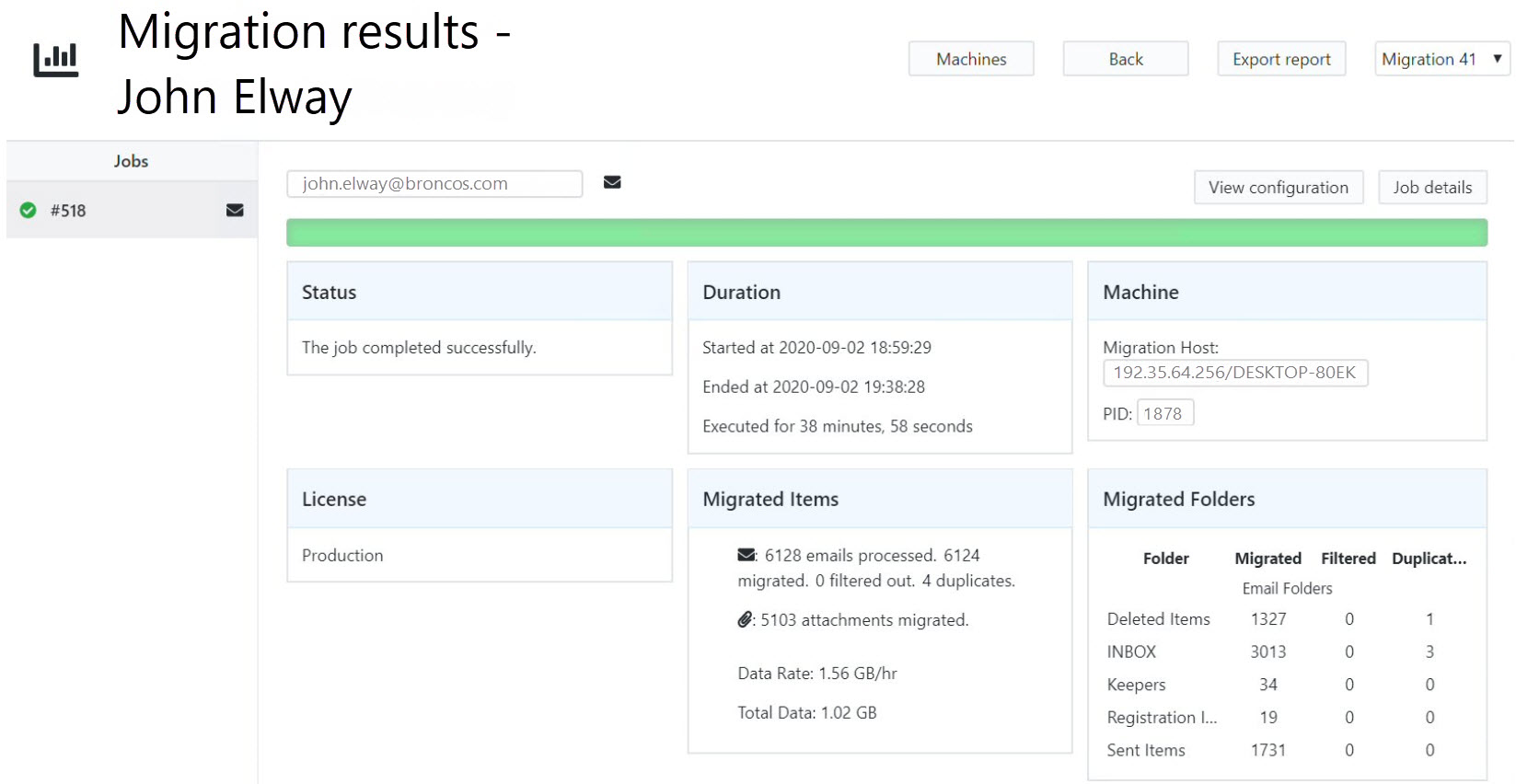 The Duration box indicates how long that user's migration took to complete.
The Migrated Items box displays the total number of items migrated, filtered out and duplicates skipped. The total amount of data and the calculated migration data rate are displayed as well.
The following tech note defines why the number of items migrated will not always match the number of items identified during inventory.
The Migrated Folders box summarizes the number of migrated messages in each folder.
Scroll down to the Job Log to view Errors, Warnings and Everything which displays all migration logging details. Click the Show In Folder button to browse to the log file, which you may open in a text editor, if necessary.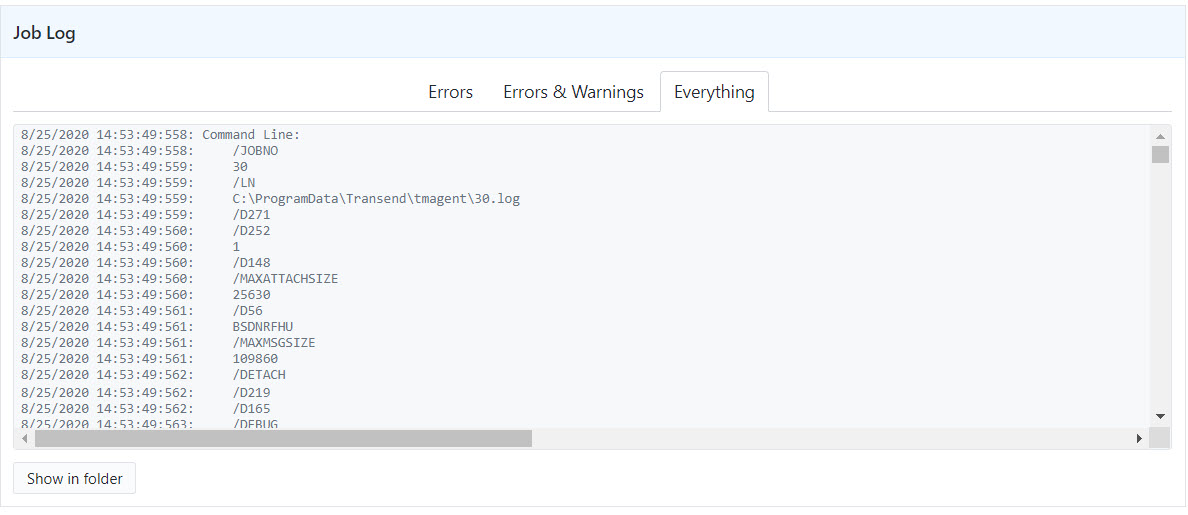 If there are any warnings or errors that require remediation, see the Troubleshooting section for more information.